Certificate III in Surface Extraction Operations
Certificate III in Surface Extraction Operations
If you're keen to develop real–world skills and open up a sought after career in Surface Extraction Operations, then our Certificate III in Surface Extraction Operations is perfect for you. You'll gain the knowledge and qualifications needed to work on mining sites across Australia. With Gold Training's Nationally Recognised qualification, you'll have access to a range of resources designed specifically for surface extraction operations – giving you all the tools required for success as an operator or manager. So why wait? Enroll today and get ready to make yourself invaluable with a qualification from Gold Training! Our Certificate III in Surface Extraction Operations could be just what you need to kickstart your mining career or take it further than ever before.
At Gold Training, we understand that each of our students have different needs and preferences when it comes to their education. That's why we offer a range of options, ensuring you find the one that best fits your needs and schedule. Whether you prefer in-person instruction or completion via your workplace, we have options to suit your needs. Don't let your busy schedule or location hold you back from achieving your goals -  Here are two options to consider:
Gold Training offers the option to complete the Certificate III in Surface Extraction Operations through your workplace as a traineeship over a 12-to-24-month time frame. This flexible and convenient option allows you to gain hands-on experience and earn a paycheck while you learn. Our experienced trainers will provide guidance and support to ensure that you are fully prepared to succeed in your chosen career.
We also have face-to-face group training available for suitable group bookings, taught by experienced instructors who strive to make the classes interactive, engaging, and fun! Please contact us for further information on booking requirements.
RIIWHS201E Work Safely And Follow WHS Policies And Procedures
RIIGOV201E Comply With Site Work Processes/Procedures
RIIRIS201E Conduct Local Risk Control
RIIERR302E Respond To Local Emergencies And Incidents
RIIERR205D Apply Initial Response First Aid
RIICOM302D Communicate Workplace Information
RIIRIS301E Apply Risk Management Processes
RIIENV201E Identify And Assess Environmental And Heritage Concerns
RIIRIS202E Respond To Site-Based Spills
RIIMEX302D Assess Ground Conditions
RIISAM301F Test Operational Functions Of Vehicles And Equipment
RIIVEH201E Operate A Light Vehicle
RIIMPO338E Conduct Rigid Haul Truck Operations
On completion of the Certificate III in Surface Extraction Operations you will obtain valuable insights and knowledge in:
Provide First Aid
Risk Management Processes
Work Health And Safety Policies And Procedures
Operate Rigid Haul Truck Operations
Communication
Operators
Process Plant
Pump Crew
Field Technicians
Our face-to-face $7,200 fee for service pricing is exclusively available through employers when students are not eligible for funding. For those unable to access employer sponsorship we make sure cost doesn't become an obstacle by offering flexible payment options. Payment plans or 'pay as you go' methods are a great way to ensure that everyone who wishes to complete a Gold Training qualification can do so with ease and affordability. If you're seeking alternative payment arrangements, please let us know when you enrol. 
Get in touch today and find out how we can help get you qualified!
The User Choice program provides a public funding contribution towards the cost of training and assessment services for eligible Queensland apprentices and trainees.
Participants may be eligible for funding under the Queensland Government User Choice Program to undertake a traineeship with their employer, through Gold Training.
​
For more information, please visit the Queensland Government's apprenticeships and traineeships website or contact us.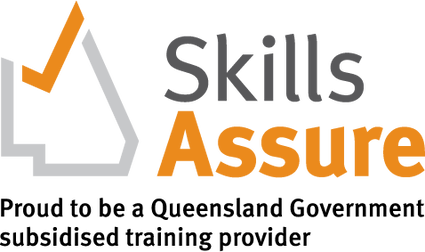 As Western Australia's economy grows, the outlook for jobs is constantly changing. Jobs & Skills WA is the way the State Government prioritises investment in training to focus on courses that equip people to take up jobs that are or will be in high demand, and in the services provided to support people to achieve successful outcomes. Funding is available to new workers who meet the eligibility criteria and are employed as apprentices/trainees in priority industry qualifications.
For more information, please visit the Jobs & Skills WA website or contact us.