Certificate III in Business (Business Administration)
Certificate III in Business (Business Admin)
Welcome to our Certificate III in Business (Business Administration) course. If you're looking for an entry–level business administration qualification, then this is it! You'll build the knowledge and skills needed to manage daily operations in a range of office environments.
Throughout this nationally recognised certificate, you'll gain communication proficiency and learn how to maintain workplace systems such as databases and accounts receivable/payable registers. You will develop customer service techniques that help create positive relationships with those inside and outside your organisation — plus so much more.
This course is the perfect springboard for further studies in accounting, management or project coordination — so don't wait! Enrol today at Gold Training to get your career underway.
At Gold Training, we understand that our students have busy schedules and may require flexible options when it comes to completing their Certificate III in Business (Business Adminstration) . To accommodate this, we offer a range of delivery methods to ensure our students get the the best learning experience possible.

Online
We understand how difficult it can be to balance work and life commitments with studying, so you'll get some peace of mind learning that this course is available for delivery online and that we support you through your entire online journey with our team of experienced trainers who are all only a phone call or email away for any questions that you may have. Experience online learning like never before with our multi-award winning learning management system. It's not just any old system – it's an innovative way of studying that sets us apart from other providers. With interactive activities, engaging content and real-time feedback, our platform will help get you ahead of the competition!

Face to Face
We also have face-to-face group training available for suitable group bookings, taught by experienced instructors who strive to make the classes interactive, engaging, and fun! Please contact us for further information on booking requirements.

Workplace Traineeship
If hands on experience is more your style then taking advantage of one of our 12 - 24 month traineeships may just suit you perfectly! It's an ideal solution if both employer and employee are willing as it provides employees with industry knowledge while contributing towards obtaining nationally accredited certificates such as a Certificate III in Business (Business Administration).
BSBPEF201 Support Personal Wellbeing In The Workplace
BSBPEF301 Organise Personal Work Priorities
BSBWHS311 Assist With Maintaining Workplace Safety
BSBCRT311 Apply Critical Thinking Skills In A Team Environment
BSBSUS211 Participate In Sustainable Work Practices
BSBXCM301 Engage In Workplace Communication
BSBTWK301 Use Inclusive Work Practices
BSBOPS303 Organise Schedules
BSBFIN301 Process Financial Transactions
BSBTEC302 Design And Produce Spreadsheets
BSBPUR301 Purchase Goods And Services
BSBTEC301 Design And Produce Business Documents
BSBHRM416 Process Payroll
VOCATIONAL OUTCOMES
This qualification   reflects   the   responsibilities   of   an   employee   in administration or  business  industries. Participants will obtain  valuable  insights and experience including:
Administrative office function
Organisation purchasing
Payroll
Workplace culture and relations
Preparing document
POTENTIAL EMPLOYMENT OUTCOMES
Finance Clerk
Administration Assistant
General Clerk
Administration Support Officer
Receptionist
Ready to take the next step in your career? Well, here's some good news - you don't need any prior qualifications or experience to get started! That's right - no prerequisites needed at all! All that is required of you is enthusiasm and commitment as you work towards achieving your goals.
Online $2,750
Face-to-face price available on application
​
Please note that the above fees are representative of fee-for-service pricing.
​
​Payment plans or 'pay-as-you go' methods are available for all participants completing a Gold Training qualification through online delivery.  Please advise on enrolment if you are seeking alternative payment arrangements.
The Certificate III Guarantee supports eligible individuals to complete their first post-school Certificate III qualification and increase their skills to move into employment, re-enter the workforce  or advance their career. This program also supports school students to access training and Queensland's Year 12 graduates to transition to employment by providing subsidised training in high priority qualifications.
For more information on what the Certificate III Guarantee program means for students, please view the student fact sheet.
Student co-contribution fees apply to all Certificate III Guarantee funded enrolments, to cover all costs associated with delivering the training:
Non-concessional fee - $50
Concessional fee - $25
For more information, please visit the Queensland Government Certificate III Guarantee website.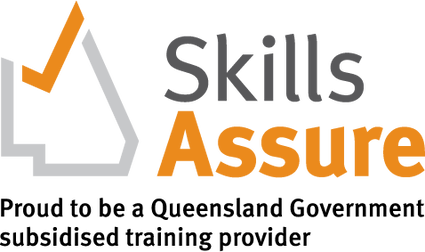 The User Choice program provides a public funding contribution towards the cost of training and assessment services for eligible Queensland apprentices and trainees. Participants may be eligible for funding under the Queensland Government User Choice Program to undertake a traineeship with their employer, through Gold Training.
For more information, please visit the Queensland Government's apprenticeships and traineeships website or contact us.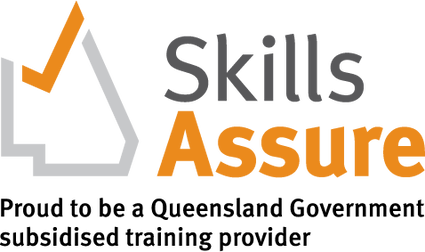 As Western Australia's economy grows, the outlook for jobs is constantly changing. Jobs & Skills WA is the way the State Government prioritises investment in training to focus on courses that equip people to take up jobs that are or will be in high demand, and in the services provided to support people to achieve successful outcomes. Funding is available to new workers who meet the eligibility criteria and are employed as apprentices/trainees in priority industry qualifications.
For more information, please visit the Jobs & Skills WA website or contact us